Meet J.D. Hupp, Managing Director of CDW UK and International. He leads the expansion of CDW's services and solutions capabilities globally.
J.D. grew up in the small Pennsylvania town of Beaver Falls, just north of Pittsburgh. His father worked at the steel mill for years and his mother was a nanny during his early childhood and then an entrepreneur who ran several small businesses. Outside of work, J.D. spends time with his wife Krin of 19 years and their two kids, Emma and Jackson. They are a very active family and enjoy biking, hiking, fishing and dirt bikes. Both kids are active in sports including gymnastics and basketball and J.D. and his wife love attending their sporting events to cheer them on. And to relax, they enjoy vacationing in Key West, FL or Topsail Beach, NC and visiting family.

How It Started
Growing up, J.D. had several jobs including operating the concession stand at a state park and then working on a family-owned dairy farm bailing hay and taking care of the cows. From the age of 17 through college he split his time between working at an excavating company and being a full-time athlete. J.D. was ranked in the country for football and earned a full scholarship to play football at Ohio University in Athens, Ohio. J.D. shared, "Fortunately/unfortunately, my jobs all taught me more about what I DIDN'T want to do than they taught me about what I DID want to do."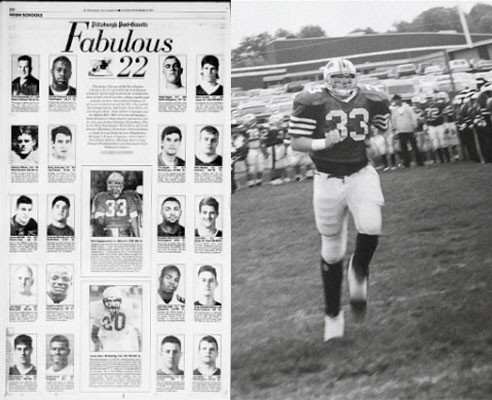 Years later, in 1999, J.D. started his career at CDW and over the past 20 years, he's helped shape CDW's international strategy. His journey with the company began when he graduated from college and started in the sales class of just over 100 Account Managers in Chicago. Following advice from a mentor, J.D. tried to be the first one to the office every day and the last one to leave. This hard work paid off! He was recognized as a top seller in his class and won three consecutive President's Achievement Trips.
His career at CDW continued to accelerate, with a position as an Inside Solution Architect (ISA), Field Account Executive (FAE), and then a move to Raleigh, NC, to take a position as a Field Solution Architect (FSA). In 2005, J.D. pursued a role as a Sales Manager leading a new sales class in Canada, where his career with CDW continued to flourish. In 2013, he was asked to help develop CDW's international business in Europe, and halfway through CDW's acquisition and integration of Kelway (now CDW UK), J.D. was promoted to Vice President and General Manager of CDW Canada. CDW acquired Scalar in 2019, which put us beyond our $1B goal for Canada that was originally set for 2020. Less than a year later, J.D. became Managing Director of CDW UK and Rest of World.
How It's Going
J.D. took on this new role in the heart of the COVID-19 pandemic and spent the first 90 days listening and learning from 1,400 coworkers in small team sessions or individually. CDW UK and international announced its plan to become a £5Billion company guided by organic growth, acquisition/s, and strategic initiatives. "While we still have a ton of work ahead of us, we have a solid foundation to accelerate growth and the team to make €5Billion a reality just like we did in Canada," J.D. said.
J.D. feels a sense of pride in so many aspects of CDW, including the UK coworkers who continue to battle every day in the middle of a pandemic. He also feels a sense of pride in every coworker who has worked for him and went on to lead others, and those coworkers who found their passion wasn't leading people but just being great at what they do.
I am excited that CDW remains a place that you can start, grow, and finish your career
J.D. is just as, if not more, passionate about CDW as he was when he started over 20 years ago. Regardless of position or tenure, all CDW coworkers can make an impact every day. "I am excited that CDW remains a place that you can start, grow, and finish your career," he said.
– CDW Team